Governmental Lock Solutions
---

The Saucedo Company is the security professional of choice for several U.S. Government agencies, organizations and federal contractors.
We specialize in providing our customers proactive physical security solutions that meet and exceed their security requirements. We work closely with your existing security personnel to ensure the appropriate levels of physical security are provided and sustained.
The Saucedo Company provides electronic access control systems, high security locking systems, and all types of door hardware systems to meet multiple levels of security for facilities that have top-level security clearances.
Government Services
Access control
ADA Locks & Door Hardware
Cypher Locks
Desk and file cabinet locks
Door closers
Electro-mechanical Safe locks, self powering (no batteries or wiring) with audit trail
Electronic Safe Locks (X-09 and CDX-09)
Exit devices
GSA Containers and Vault Doors
High Security Locks
Interchangeable Core
Locking hardware
Schedule Appointment
Get in touch with us online or call us Monday through Friday at (915) 566-7101.
Contact Us Today
ASC Member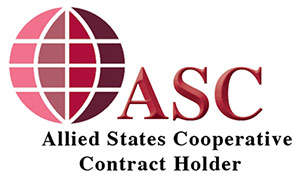 Evaluated and verified to provide a quality product or service at a competitive bid price in compliance with bidding requirements.
Trusted by the City of El Paso
The Saucedo Company provides high security solutions to several municipalities and governmental entities in the Southwest.
Key Control Systems

Protect yourself against unauthorized key duplication with our key control systems. Give yourself peace of mind.