The Name for Security
since
1917
For nearly a century, the Saucedo family has been protecting El Paso and the surrounding areas with the most trusted lock service in the Southwest.
The Saucedo Company has earned the reputation of a true industry leader within the locksmith profession and is the definitive source for all your security and lock related needs. As a dynamic company with consistent growth, The Saucedo Company has remained committed to protecting the assets of our clients by providing the highest-quality product and the most comprehensive locksmithing service in the Southwest.
Latest News
May 1st, 2016
Mosler Screw Door Safe Antique Screw-In-Door Money Chest Mosler Safe Company came up with something much stronger than bolts to hold the door closed, a screw mechanism. Safe was built … Continue reading →
High Security Solutions
Trusted by the Best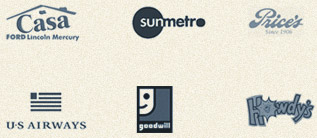 Schedule Appointment
If you are interested in scheduling a service call, contact us online or call us Monday through Friday at (915) 566-7101.
Contact Us Today