The Name for Security
since
1917
For nearly a century, the Saucedo family has been protecting El Paso and the surrounding areas with the most trusted lock service in the Southwest.
The Saucedo Company has earned the reputation of a true industry leader within the locksmith profession and is the definitive source for all your security and lock related needs. As a dynamic company with consistent growth, The Saucedo Company has remained committed to protecting the assets of our clients by providing the highest-quality product and the most comprehensive locksmithing service in the Southwest.
Latest News
March 16th, 2015
1. Protects Valuables 2. Deters Crime 3. Allows Remote Access to Your Home 4. Lowers Homeowner's Insurance 5. Notifies You of Fire or Gas Problems 6. Helps Keep Tabs on … Continue reading →
High Security Solutions
Trusted by the Best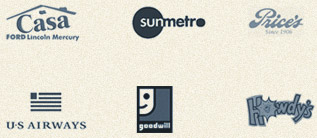 Schedule Appointment
If you are interested in scheduling a service call, contact us online or call us Monday through Friday at (915) 566-7101.
Contact Us Today